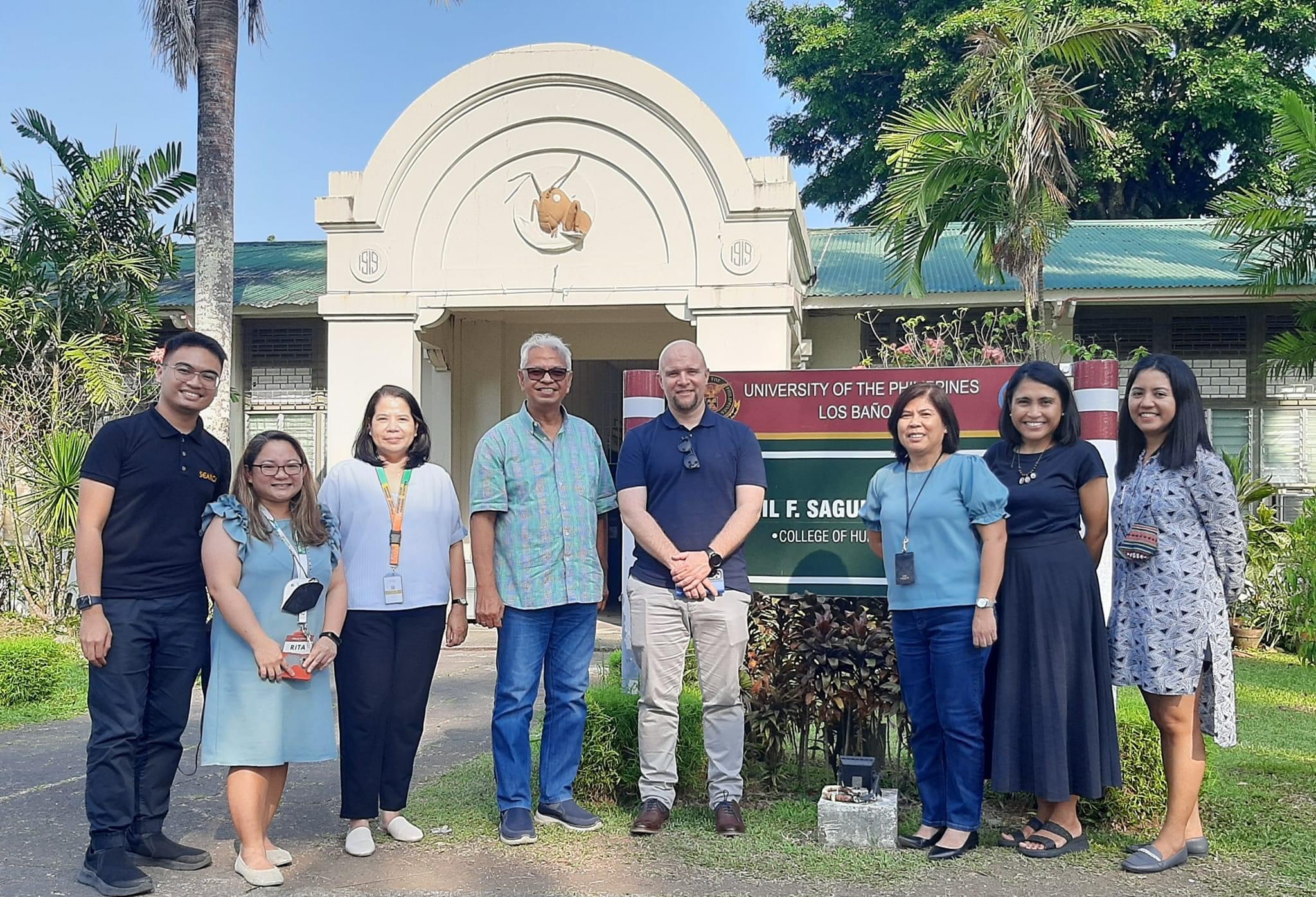 Building Bridges of Knowledge: A Fruitful Visit from Ulster University!
We are delighted to extend our warmest appreciation to Prof Sven Schottman, Associate Dean of Development and Partnerships from the Faculty of Arts, Humanities, and Social Sciences at Ulster University, Northern Ireland, United Kingdom, for his recent visit. 
This visit marks the beginning of a promising partnership between our institutions, opening avenues for student and faculty exchanges, as well as collaborative research opportunities. We eagerly look forward to the exchange of knowledge and expertise between our esteemed faculty members.
We would also like to express our sincere gratitude to Maam Nova Ramos of the Southeast Asian Regional Center for Graduate Study and Research in Agriculture (SEARCA) for playing a vital role in initiating and fostering this valuable connection.
Together, we envision a future of shared learning, cultural enrichment, and impactful research collaborations that will contribute to the advancement of academic excellence and global understanding.
Stay tuned for updates as we embark on this exciting journey of academic partnership!